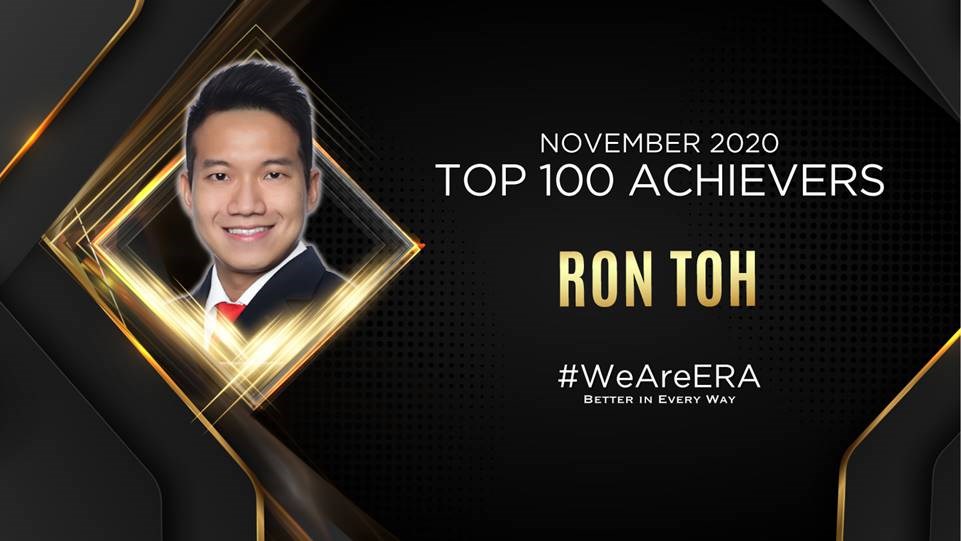 RON TOH
ASSOCIATE DIVISION DIRECTOR
CEA License: R026823F
Hi, my name is Ron Toh and I have been in this industry for more than 10 years.

Here is my work philosophy:

Professional, Efficient and Sincere

1. Fast (everyone hates delay, so do I)

2. Precise (according to your requirements)

3. Reliable (at the end of the day, we all want a happy working relationship)

4. No wishy-washy.

If you have enjoyed a satisfactory working relationship with me, please feel free to refer my service to your family and friends.

Thank you.
Language Spoken: English , Mandarin (中文)
Get in touch
2
Projects
Be the first to enjoy new launch across
new projects islandwide
Your Bridge To Real Estate Success with
amazing organization.
RealtyWatch by ERA
FREE weekly notification of your neighbourhood property transactions!
Sign Up Now!
"Ron was fast, reliable and responsive. Would recommend him to other sellers. "
Let's grab a coffee and jump on conversation
chat with me.