Should You Sell Your HDB Now ? - 2021
HDB prices have been rising since 3Q 2019 (lowest)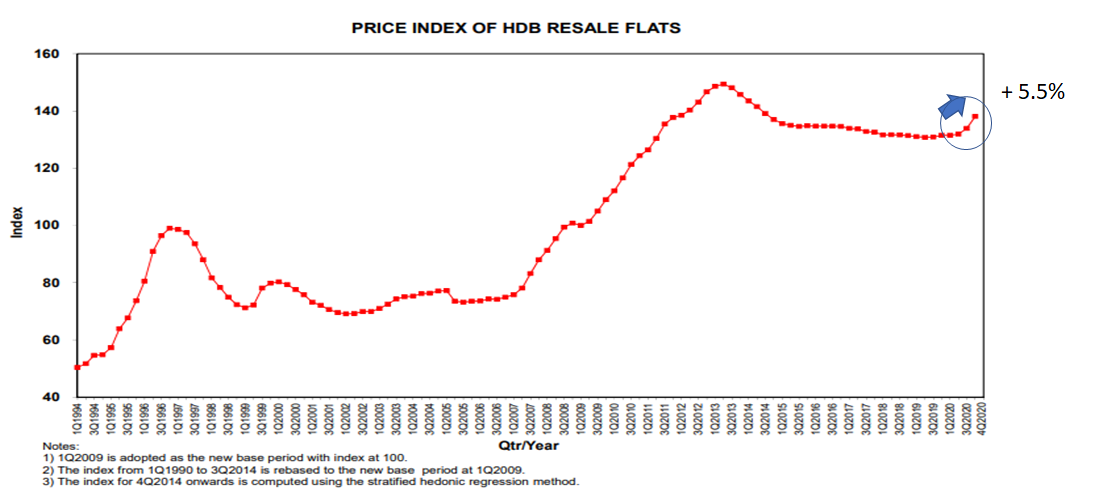 HDB Prices has increased 5.5% since the lowest 3Q 2019 till 4Q 2020 has thus many of the HDB units has experienced COV ( cash over valuation ).
HDB prices are growing at the fastest pace since 2013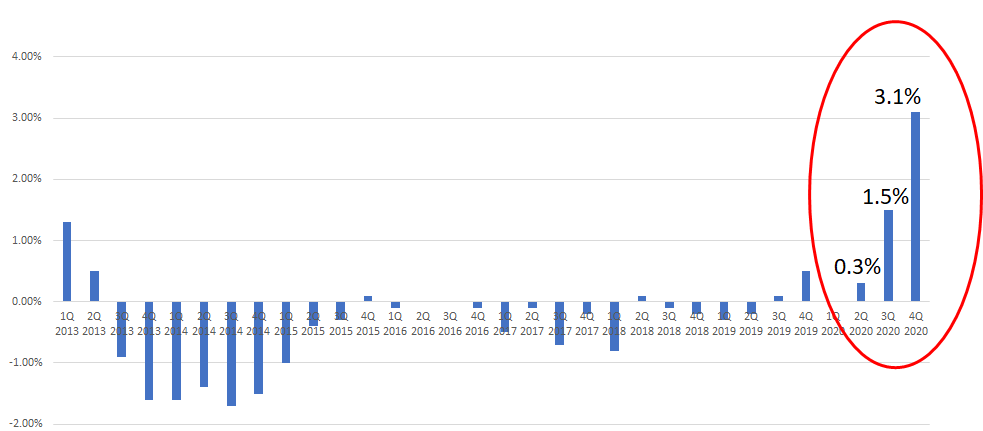 Prices also grew at its fastest pace despite of the Covid-19 situation.
Sharp HDB prices growth in 2020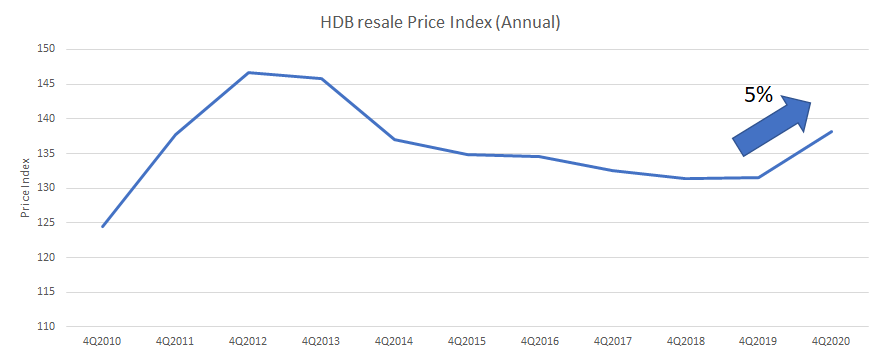 Will there be new cooling measures on HDB market?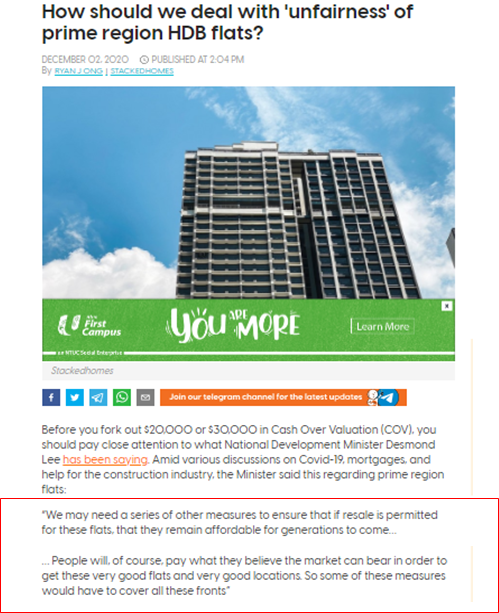 There were also talks on cooling measure might come in place…
Reduction in MSR was introduced in 2013 when HDB prices grew 1.3% qoq (1Q 2013)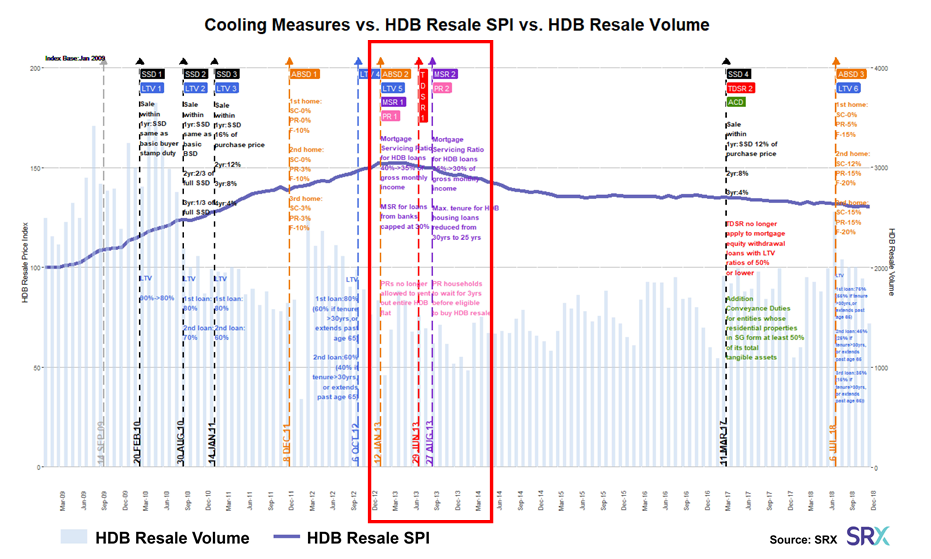 Cooling measures were introduce back in 2013 when HDB grew 1.3%, what would happened when HDB grew 5.5%???
Realized gains or paper gain?

Would you cash out NOW or wait????
Read more on..
Why Sell Private Home Now ? -2021
What should homeowners buy after selling their HDB or Private Homes?