A Vibrant Live-Work-Play-Learn Ecosystem In the East
Master Plan 2019 – Key Developments in the East
Paya Lebar Central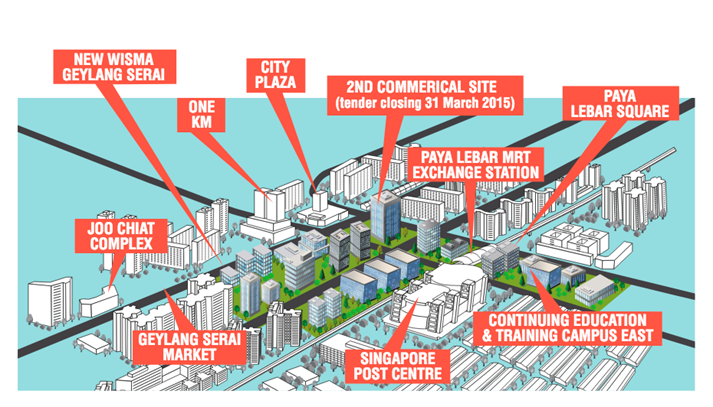 Centrally located near the city, Paya Lebar Central is also in close proximity to the culturally rich Geylang Serai precinct.
Developemnts such as Wisma Geylang Serai and Paya lebar Quarter will add to the area's rich array of lifestyle and entertainment offerings.
Owners of key buildings within the precinct are on board the pilot Business Improvement District programme to develop initiatives that will further enliven the precinct and complement plans to make Geylang Serai more culturally distinctive.
East Coast Park Improvement Works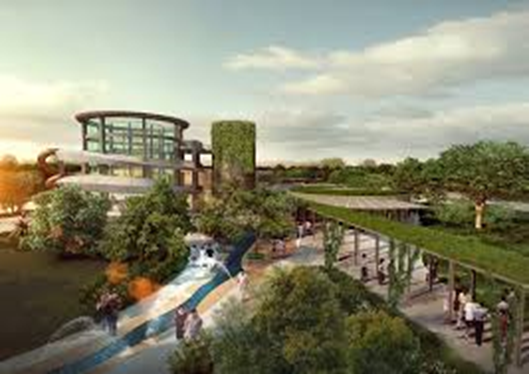 Visitors to one of Singapore's most well-lpved can enjoy the recently reopened Raintree Cove and look forward to upgraded open spaces and amenities at Big Splash and Cyclist Park.
Fun-seekers will get to enjoy new F&B outlets, a vertical playground with a lookout tower, and an expansive multi-purpose lawn.
A Vibrant Live-Work-Play-Learn Ecosystem Around the Airport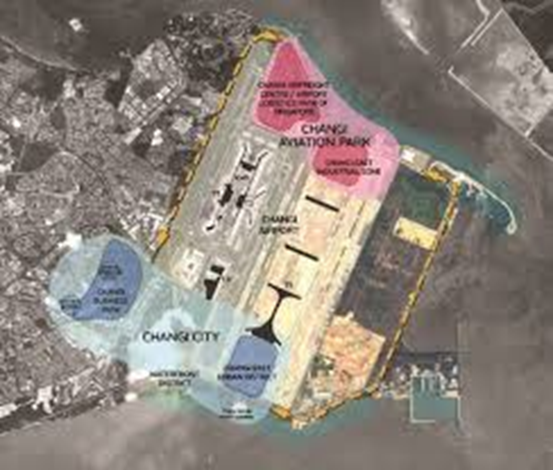 Changi Region is set to be a vibrant and thriving economic hub, hosting industries that maximise synergies with Changi Airport.
To keep pace with growing air travel and freight demands, Changi Airport is increasing its capacity and enhancing its offerings progressively.
Looking forward, the future Terminal 5, Changi East Industrial Zone and Changi East Urban District will provide additional capacity for Changi Airport's future growth.
Changi Aviation Park: New Aviation-related industries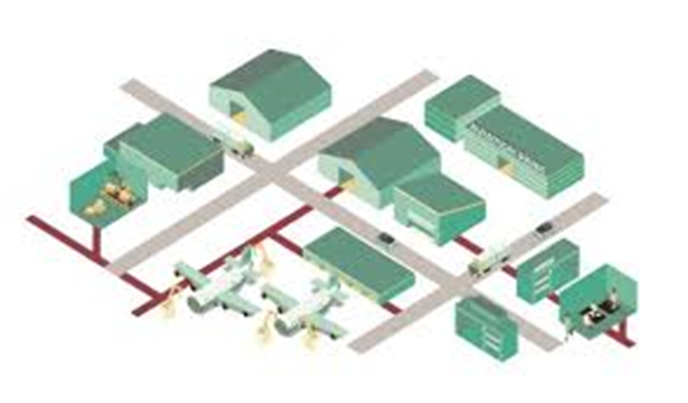 The existing air cargo cluster can be expaneded with the development of Changi East Industrial Zone, to cater to new aviation-related sectors and businesses that rely on air connectivity to the world.
Changi City: Waterfront District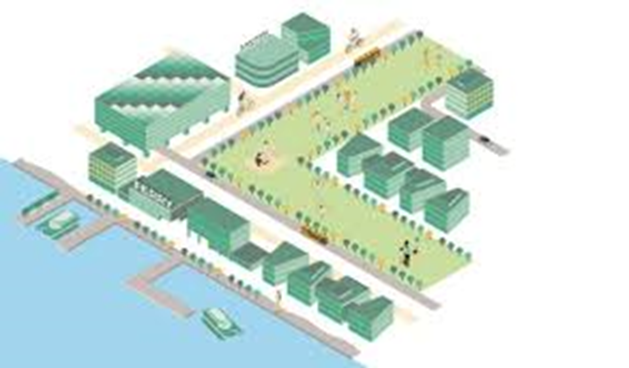 Possibly a waterfront district in the longer term, it offers exciting new recreational and tourism possibilities and seamless inter-modal 'fly-ferry' linkages from Termial 5.
Changi City: SUTD & Changi Business Park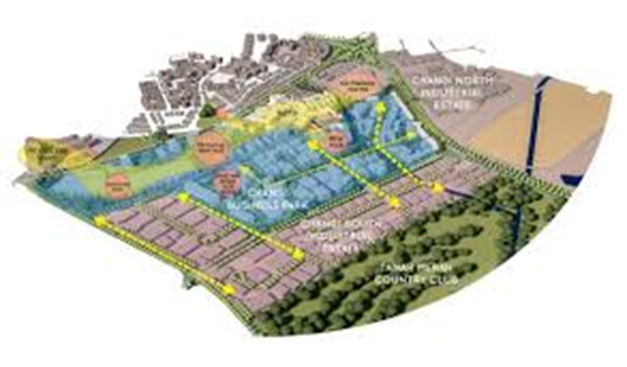 Leveraging on Singapore University of Technology and Design (SUTD) and Changi Business Park (CBP), an innovative ecosystem with a live-in community would attract businesses and institutions involved with fright transportation/aviation-related research and development, including artificial intelligence and robotics technology.
Changi City: Changi East Urban District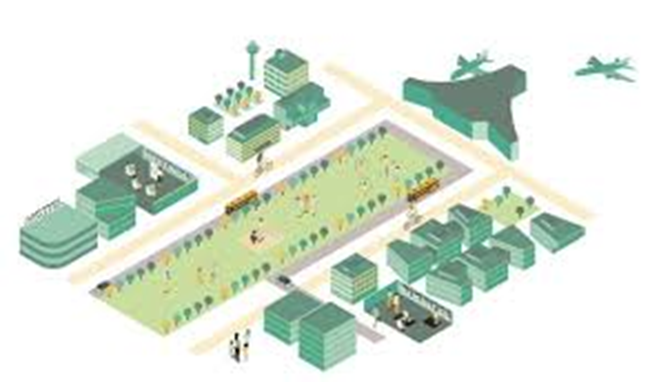 Located at the doorstep of the future Terminal 5, there could be new offices. Smart work centres, flexible conference rooms and halls, hotels and serviced apartments, set amidst lushly landscaped public spaces within the new Changi East Urban District.
Well-connected, Mixed-Use District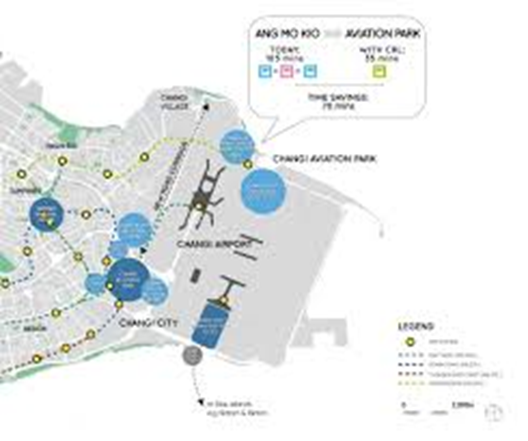 Possible extension of the Cross Island Line and the Thomson-East Coast Line to serve Changi Airport.
With the Tanah Merah Ferry Terminal at the door step of the future Terminal 5, there is potential for seamless 'fly-ferry' linkages
Enhanced Connectivity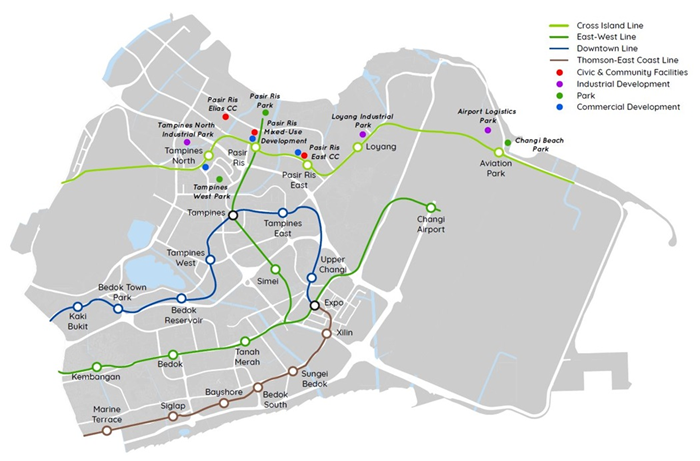 New rail lines will enhance connectivity for residents. 5 new MRT stations on the Cross Island Line (CRL) will be built in the East by 2029, including an interchange with the East-West Line at Pasir Ris. The Thomson-East Coast Line (TEL) will also be completed by 2024.
Attractive Lifestyle Destination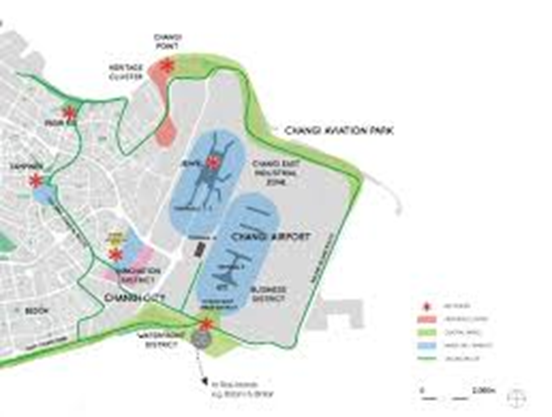 From the rich, rustic heritage of Changi Point to the iconic lifestyle and entertainment options within Jewel Changi Airport, a wife range of unique leisure attractions will be connected by the Round Island Route and cycling network.
In the longer-term, a waterfront district could be developed to offer exciting new recreational and tourism possibilities.
Jewel Changi Airport unveils Canopy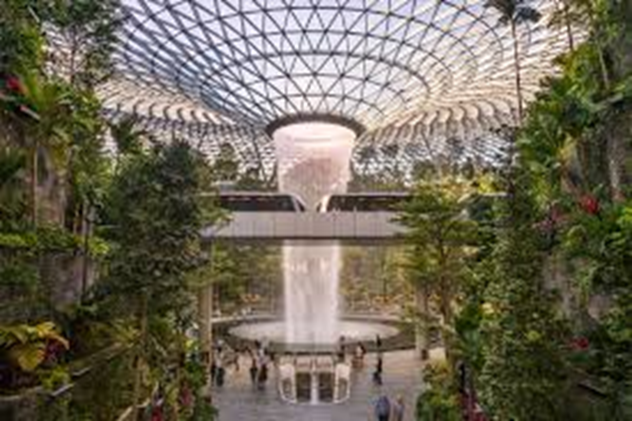 Source: URA,ERA research